This vintage bird's eye view of Hartford, Connecticut was created in 1864 by Jacob Weidenmann, a prominent 19th century landscape architect. Weidenmann was educated at the Academy of Fine Arts Vienna and lived in Munich, New York, London, Panama, Paris and Peru before settling in Hartford. He became superintendent of Hartford parks in 1861, designing Bushnell Park and Cedar Hill Cemetery.
Weidenmann's illustration of Hartford shows steamboats traveling the Connecticut River, smoke pouring from the stacks of manufacturing companies, trains flowing in and out of the city, and streets bustling with people. At the time, Hartford was the richest city in America.
This historic view of Hartford, CT has been restored by KNOWOL. Reproductions of the print are available here.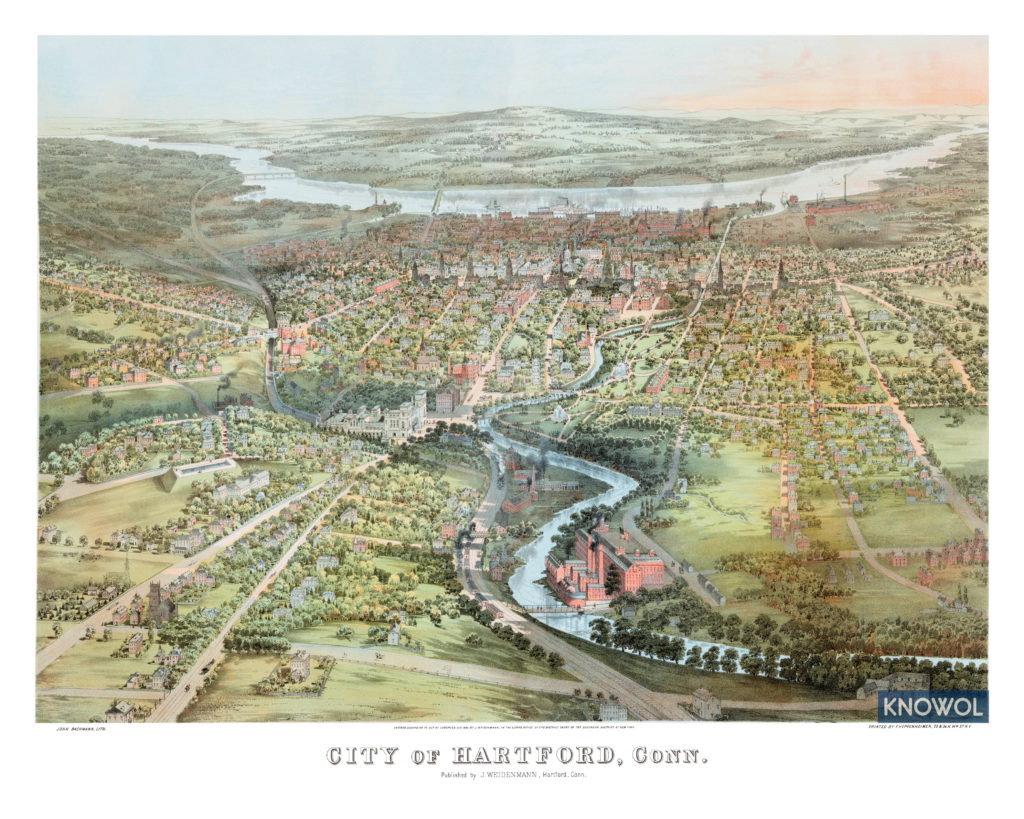 This map of Hartford will make an attractive addition to your office, library, or den and can even be used to teach children the geography and history of the area. When you're done exploring, click here to get your copy.