This beautiful vintage print shows Bridgeport, Connecticut as it looked in 1857. The artist, Walter Staengel, sat atop what was then known as  "Old Mill Hill" and drew this print by hand. He signed the print, "Drawn from nature and on stone by W. Staengel, 66 Cannon St."
You can view close-ups of some of the various scenes included in the picture below. You can see a larger copy of the map below, or click here to purchase a high resolution print of the artwork.
Click here to see a larger version of the image.
Family Picnic in Bridgeport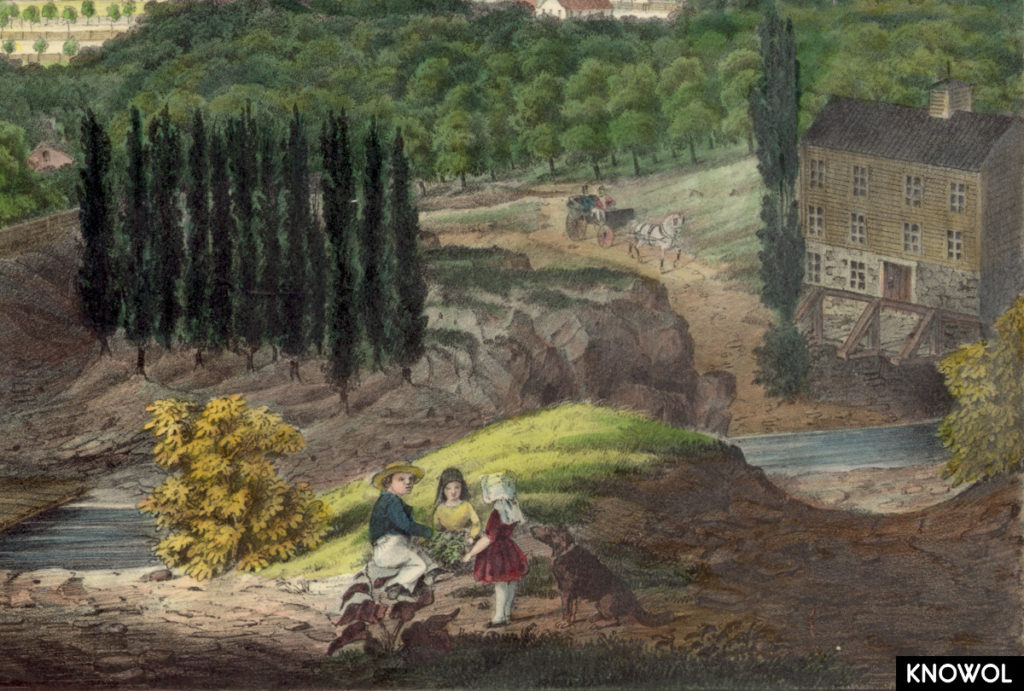 Bridgeport Railroad in the Distance
Bridgeport Railroad adorns the Upper Left Corner
Seal of Connecticut Tops the Drawing
Bridgeport Harbor Adorns Right Corner
The artist signed the print "Respectfully dedicated to the Residents of Bridgeport by W. Staengel, Artist." Walter's beautiful art print has been lovingly restored after 160 years of decay and damage.
Click here to get a high resolution print of this artwork for only $29.95.