This old map of New Hartford, Connecticut was published in 1878 by O.H. Bailey. Oakley Hoops Bailey was one of the most prolific map publishers of the 19th century, and spent a majority of his life publishing beautiful hand drawn maps of American towns.
The map shows a bird's eye view of New Hartford, CT as it looked at the end of the 19th century. Notable landmarks on the map include Rice's Hotel, Smith & Spencer General Store, J.F. Farnham's Meat Market, Gould's Shoe Store, and the Chapin Machine Manufacturing Company.
This historic map of New Hartford has been restored by KNOWOL. Reproductions of the map are available here.
Click here to see New Hartford, CT in 1878.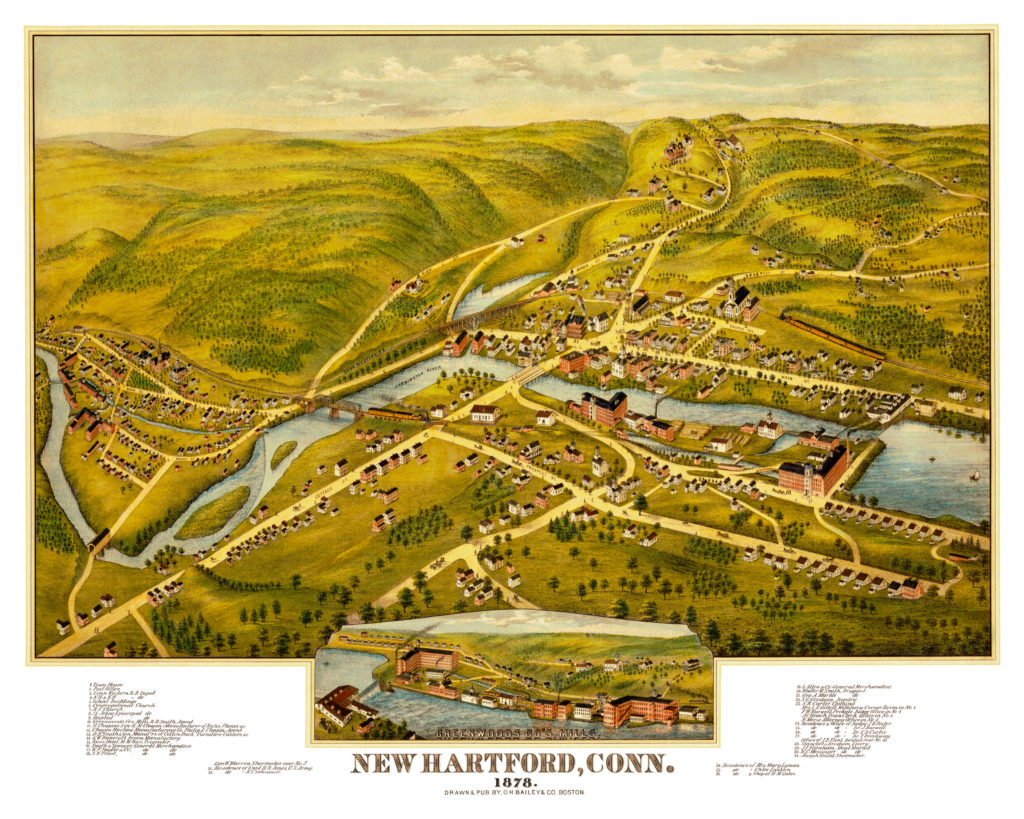 This old map of New Hartford will make an attractive addition to your office, library, or den and can even be used to teach children the geography and history of the area. When you're done exploring, click here to get your copy.