The Berlin Turnpike is a roadway in Connecticut that served as the primary route connecting Hartford and New Haven during the 1940's – 1960's. The Berlin Turnpike began as the Hartford and New Haven Turnpike, a toll road opened in 1799 that connected the courthouses of New Haven and Hartford.
The Berlin Turnpike was the king of roads of Connecticut in the 1950's. The roadway was filled with cars, diners, drive-ins, movie theaters, motels and shops. Each day, approximately 40,000 people traveled the roadway between Hartford and Meriden, a 15-mile section of the route between New York City and Northern New England.
These 15 miles of road known as The Berlin Turnpike served as the gathering place for Connecticut residents, and a refuge those just passing through. These nine old pictures of the Berlin Turnpike are memories of what the roadway looked like during its Golden Age.
Aroma Tourist Court. Berlin, CT
Berlin Arms Motel. Berlin, CT
Berlin Arms Motel. Berlin, CT
Ideal Motel & Restaurant. Berlin, CT
Makri's Diner. Newington, CT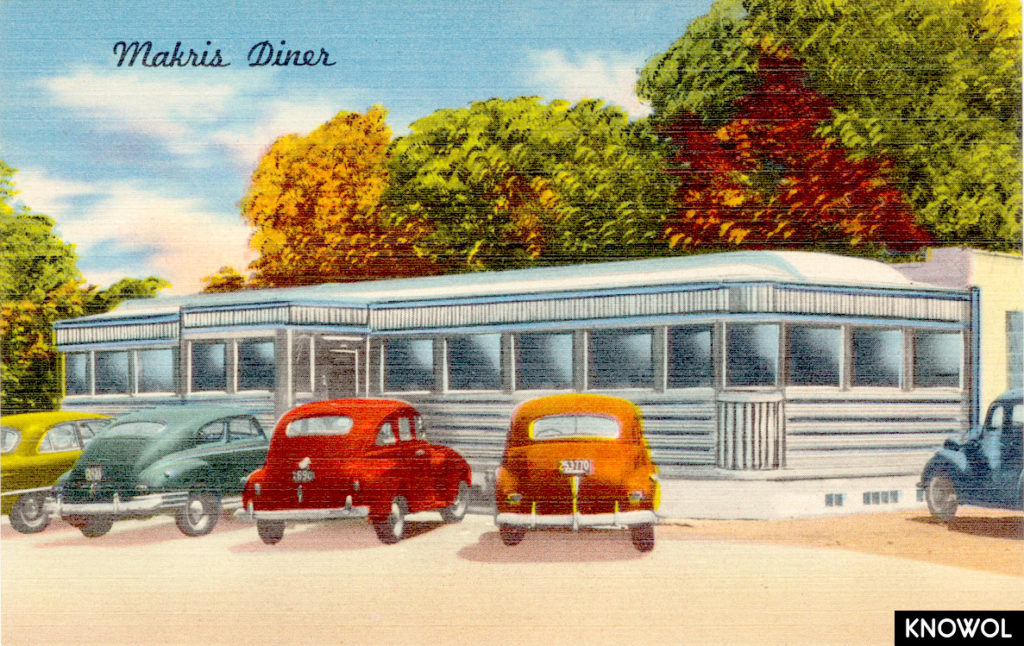 Red Cedars Hotel Court. Berlin, Conn.
The Ridgeway Restaurant. Berlin, CT
The Little Village Motel & Gift Shop. Berlin, CT
Wonder Bar Restaurant & Nite Club. Berlin, CT
On Oct. 27, 1965, Interstate 91, a larger thoroughfare between New Haven and Hartford, opened a few miles away. The next day, traffic on the Berlin Turnpike dropped by 75 percent. Many businesses closed, and a few, such as the landmark Wonderbar restaurant in Berlin, mysteriously burned to the ground.
If you enjoyed this series on the Berlin Turnpike, be sure to read "The Beautiful History of the Merritt Parkway Bridges".
Please share if you enjoyed this memory!